ABOUT
Driven by
curiosity!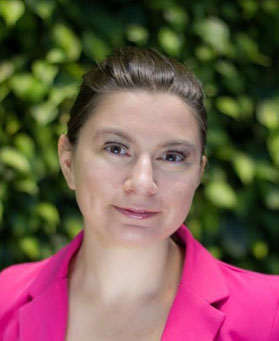 Caitlin Olesen
INSTRUCTIONAL DESIGNER
C
oming from a family of academics, Caitlin has a lifelong passion for learning and teaching. Caitlin leverages her experience working with academic, public service and non-profit sector clients to create accessible, inclusive learning designs. She can reach a broad audience with clear, easy-to-understand content. Caitlin contributes creativity, strategic thinking, and a dedication to clear, concise and engaging writing.
In addition to instructional design, Caitlin is a freelance writer whose work has appeared in The Brandon Sun, The Lögberg-Heimskringla, What's Hers magazine, What If? magazine, OnStage Ottawa, and an episode of the GRTTWAK podcast.
Caitlin holds an MA in Sociology, and a Certificate in University Teaching and Learning from the University of Western Ontario. She has also completed courses in Writing for the Web, Media Advocacy for Social Change, and Web Design in Accordance with the Accessibility for Ontarians with Disability Act.
Need help choosing the best path forward?
Contact 4Forward to book a free consultation to
discuss your organization's needs.