ABOUT
Driven by
curiosity!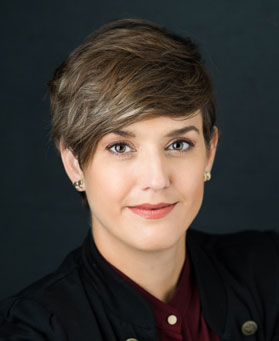 Erika Cuccaro
INSTRUCTIONAL DESIGNER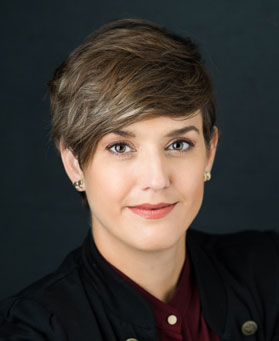 Erika Cuccaro
INSTRUCTIONAL DESIGNER
A
s an instructional designer, Erika captures the essence of a topic and distills it into clear, practical content that engages learners. She especially likes creating relatable case studies and activities that reinforce learning objectives.
With 4Forward, Erika has developed and edited instructional content for a variety of clients, covering topics including leadership, organizational vision and values, developing and inspiring staff, building teams and culture, as well as speculative fiction.
As well as instructional design, Erika works as a freelance writer. Since 2013, she has written web content, case studies, white papers and more for organizations of all sizes.
Erika holds a BA in psychology from Carleton University, a BA in English from the University of Ottawa, and a certificate in Professional Writing (Marketing & Public Relations) from the University of Calgary. She actively builds upon her writing skills through ongoing training, including the Nielsen Norman Group's "Writing Digital Copy" training, which explores how to write online content according to User Experience principles so it's easy for readers to find and understand.
Need help choosing the best path forward?
Contact 4Forward to book a free consultation to
discuss your organization's needs.